BookTube-a-Thon and 24in48 Wrap Up
This post takes 3 minutes to read
Readathons have always been something I have always loved doing. Throughout primary school I was an enthusiastic participate in the annual MS Readathon, enjoying the thrill of reading in such a concentrated manner.
I'm no longer a school child but I still enjoy challenging myself to read a larger number of books than usual, and particularly enjoy online readathons and engaging in the communities around them.
This week I participated in two readathons. BookTube-a-Thon and 24in28. It was heaps of fun, I got a lot of reading done and somehow managed to do all the challenges! I was pretty close to making it to 24 hours but in the end was an hour off.
BookTube-A-Thon
BookTube-a-Thon is a readathon run by Ariel Bisset from youtube. I've done it for a couple of years now. Ariel runs it over a bunch of social media platforms, but youtube is the central one (obviously, since BookTube). On each platform daily challenges are posted to be done along side the seven main reading challenges. While I don't have a youtube channel, and video isn't a format I'm very interested in creating, I enjoy watching other people's BookTube videos, especially the video challenges. I like joining in Twitter sprints, and doing the Instagram photo challenges, and it has been a good way to find new people to follow.
This time round it ran from the 18th-24th of July, the last week of my uni break.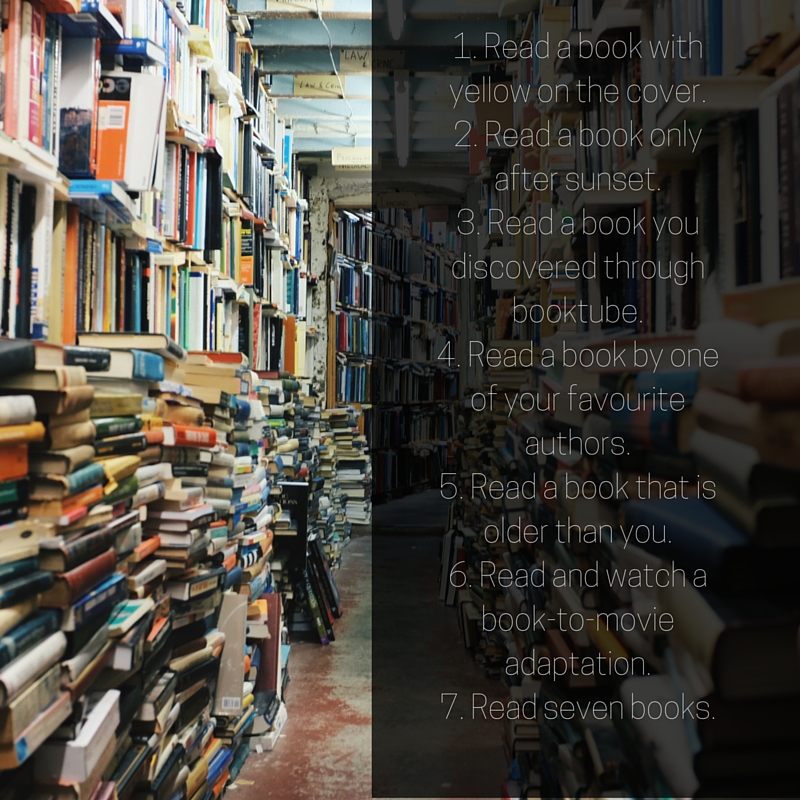 Newt's Emerald by Garath Nix
Remembered By Heart edited by Sally Morgan
Percy Jackson and the Lightning Theif by Rick Riordan
The Raven King by Maggie Stiefvater
and 6. Sense and Sensibility by Jane Austen and BBC 2008 mini series.
Amulet 4: The Last Council and Amulet 5: Prince of Elves by Kazu Kibuishi
I managed to complete most of the challenges by Friday. I also read All My Friends Are Characters by Emma Wilkins. I still had Remembered by Heart and The Raven King to read on the weekend, but collected a pile of comics and books from my TBR and ongoing reads shelves for the weekend 24in48.
24in48
I first heard about 24in4 on my newest and favourite app, Litsy (get it if you have an iPhone). The general idea is to have a go at reading 24 hours out for 48 hours over a weekend. Being in Australia meant starting considerably earlier than most other participants, so I was well in by the time people in my feed had started posting their first reads. However, it also meant that they were still posting after my time was up. While timezones can be frustrating, its also kind of nice to still see.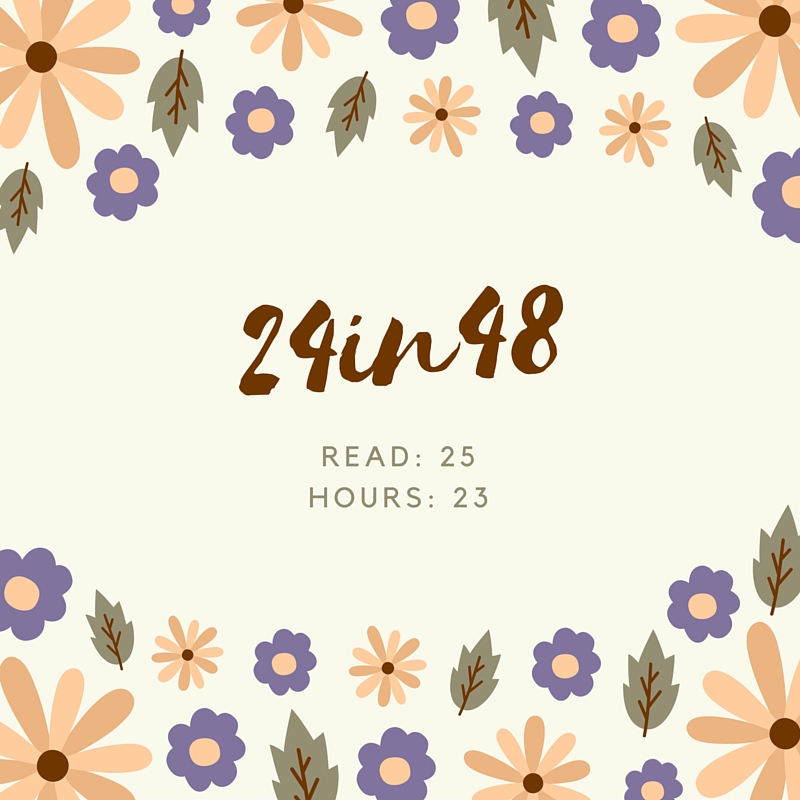 I read for ten hours on Saturday, finishing eight books and continuing two:
The Raven King by Maggie Stiefvater
Saga vol. 4 by Brian K. Vaughn and Fiona Staples
Spider-Woman vol. 1 by Dennis Hopless and Greg Land
Remembered By Heart edited by Sally Morgan
Lady Susan by Jane Austen
The Old Nurse's Story by Elizabeth Gaskell
Woman Most Missed by Thomas Hardy
The Book of Tea by Kakuzo Okakura
Five Bells by Gail Jones
Love, Loss, and What We Ate by Padma Lakshmi (audio)
On Sunday I read for I finished off four books and read several small comics:
Five Bells by Gail Jones
Love, Loss, and What We Ate by Padma Lakshmi (audio)
Summer Days & Summer Nights edited by Stephanie Perkins
Batgirl: The Greatest Stories Ever Told
Civil War - FCBD and One-Punch Man - FCBD
liedekijn by ACT Comics Meets
Brigand's Tale #1 and #2 by Daniel Tribe
Loli-Pop #1-4 by Regina Akora
The Communist Manifesto by Karl Max and Friedrich Engels
Overall it was a successful week, especially because I got to make a pretty good dent in my TBR shelf, finished some books I'd been lagging on and get to some books I'd been putting off in anticipation. I had a really enjoyable week. I recommend doing a readathon when you get a chance.