October Wrap Up
This post takes 2 minutes to read
Spring has well and truly sprung. It's hot, it's cold, there is sunshine and there is rain. It's not my favourite time of year. I like the pretty flowers and the brightness of the sky and how suddenly everything is green. I don't like never knowing if I'm wearing something warm enough or if I'm going to end up a huge sweaty mess. The lead up to summer is somewhat painful because I really hate being hot.
I spent most of October helping my grandma make arrangements and pack up her house.  She's moving from the house she has lived in for over forty years to a unit in a retirement village. From the perspective of an outsider I image it's an interesting process to observe. There are parts of me that find it fascinating, all the interactions, different people's reactions, the process of deciding what is worth keeping. As a granddaughter though it is mostly stressful, and trying to run interference between Grandma and everyone who has an opinion about how she should do things.
She's very resilient, no matter how wretched she says she feels about losing Grandpa, or how often she worries about things she doesn't need to worry about, she still keeps going. And overall, she's actually quite practical about moving and I think rather excited about moving somewhere more convenient and making new friends.
On top of all that, October was also the last month of semester two. It is potentially the end of classes for me forever, I have one summer school unit which is an internship so no class time, and then I'm possibly finished! This time around I'm going to really mean it when I say it is my last year of university. I've still got two assignments left to do, but most of the work for semester is done, which is a huge relief.
Some fun things in October included the workshops I'm volunteering for at Sydney Story Factory, always a highlight in my week; my internship with Writer's Edit, which I really enjoy and especially at the end of the month when we did some Nano prep writing sprints using the tag #WEsprint on Twitter. For some reason I'm doing NaNoWriMo yet again, I'm hoping to just actually make it to the 30th this time around. You can add me as a buddy if you're interested here.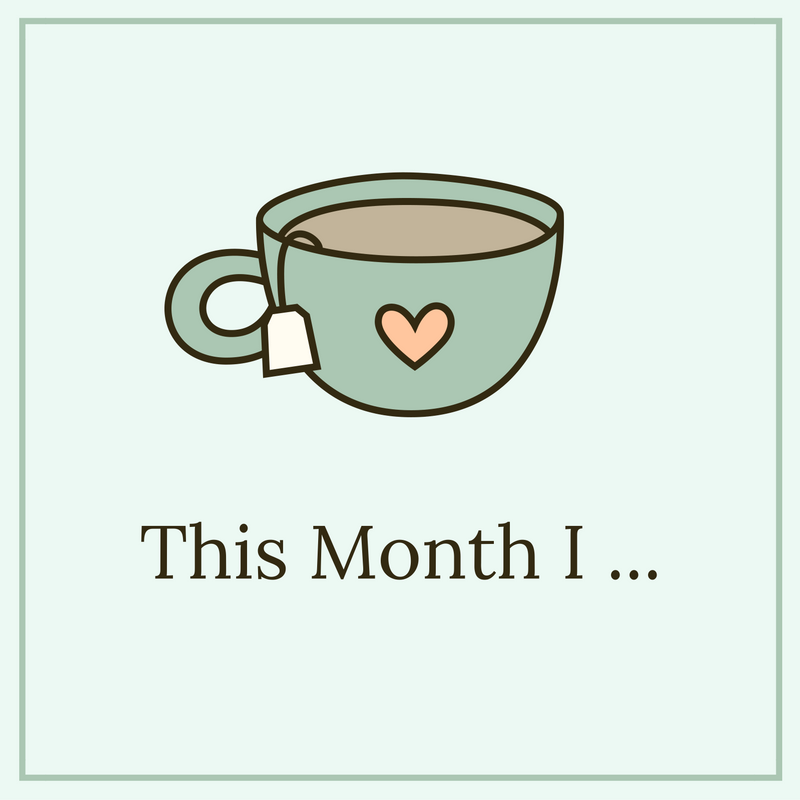 read:
We Should All Be Feminists - Chimamanda Ngozi Adichie
One Good Earl Deserves A Lover - Sarah MacLean
No Good Duke Goes Unpunished - Sarah MacLean
Never Judge A Lady By Her Cover - Sarah MacLean
The Autumn Bride, The Winter Bride and The Spring Bride - Annie Grace
The Turner Series - Courtney Milan
Goodwood - Holly Throsby
Fabled Kingdom - Queenie Chan
watched:
This video by Megan Tonjes on Insecurities
This hilarious and clever video about voting from Tré Melvin
listened:
This Spotify playlist, especially 'Your Best American Girl' by Mitski
went:
I was going to go to Book Expo Australia, but sadly it had to be cancelled.