Australian Picture Books: Jeannie Baker
This post takes 3 minutes to read
I really love picture books but find them hard to review. For some time I've been thinking over how to share more of the books I love on the blog without the struggle of a full review. I have decided to do a series on Australian Picture Books to showcase some of our amazing authors and illustrators. Being an erratic blogger I don't know how long it will take me, but I have a list of authors and the prompt I needed to get started (thanks Walker Books!) so here is the first instalment.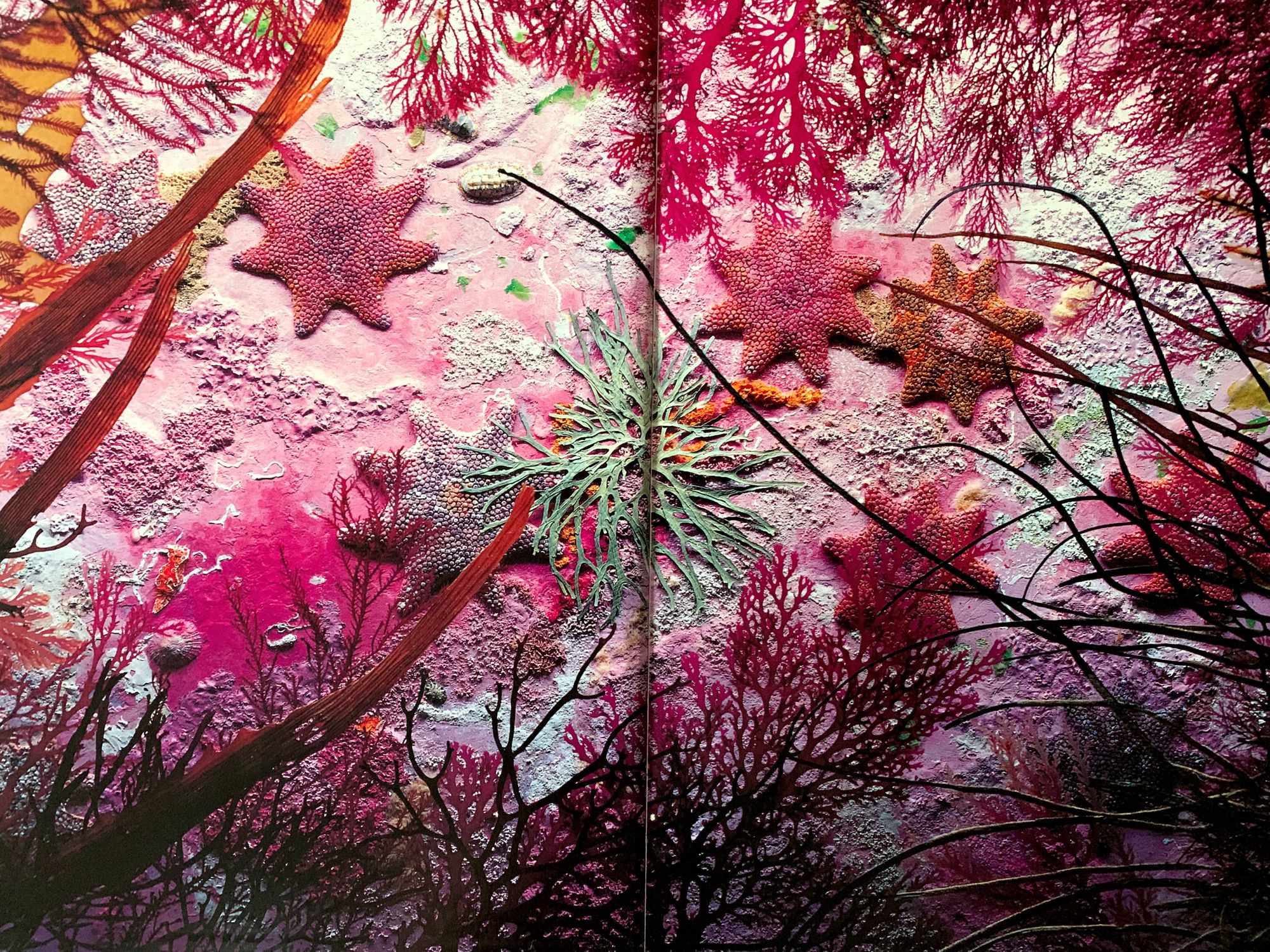 When Walker Books offered the opportunity to host a giveaway of Jeannie Baker's new book, I knew it was an excellent opportunity to kick off this series. Her iconic collage illustrations are beloved in Australia and across the world. As a child, I loved pouring over her work, and have enjoyed revisiting her creations as well as finding new stories in preparing this post. In particular, her award-winning book Where The Forest Meets The Sea has stuck firmly in my memory since childhood.
Jeannie Baker was born in the UK and has lived in Australia for many years. She is an artist and authored over a dozen picture books using collage to create the illustrations. Her books primarily explore the interactions the natural and created environment and the impact people have on the spaces around them.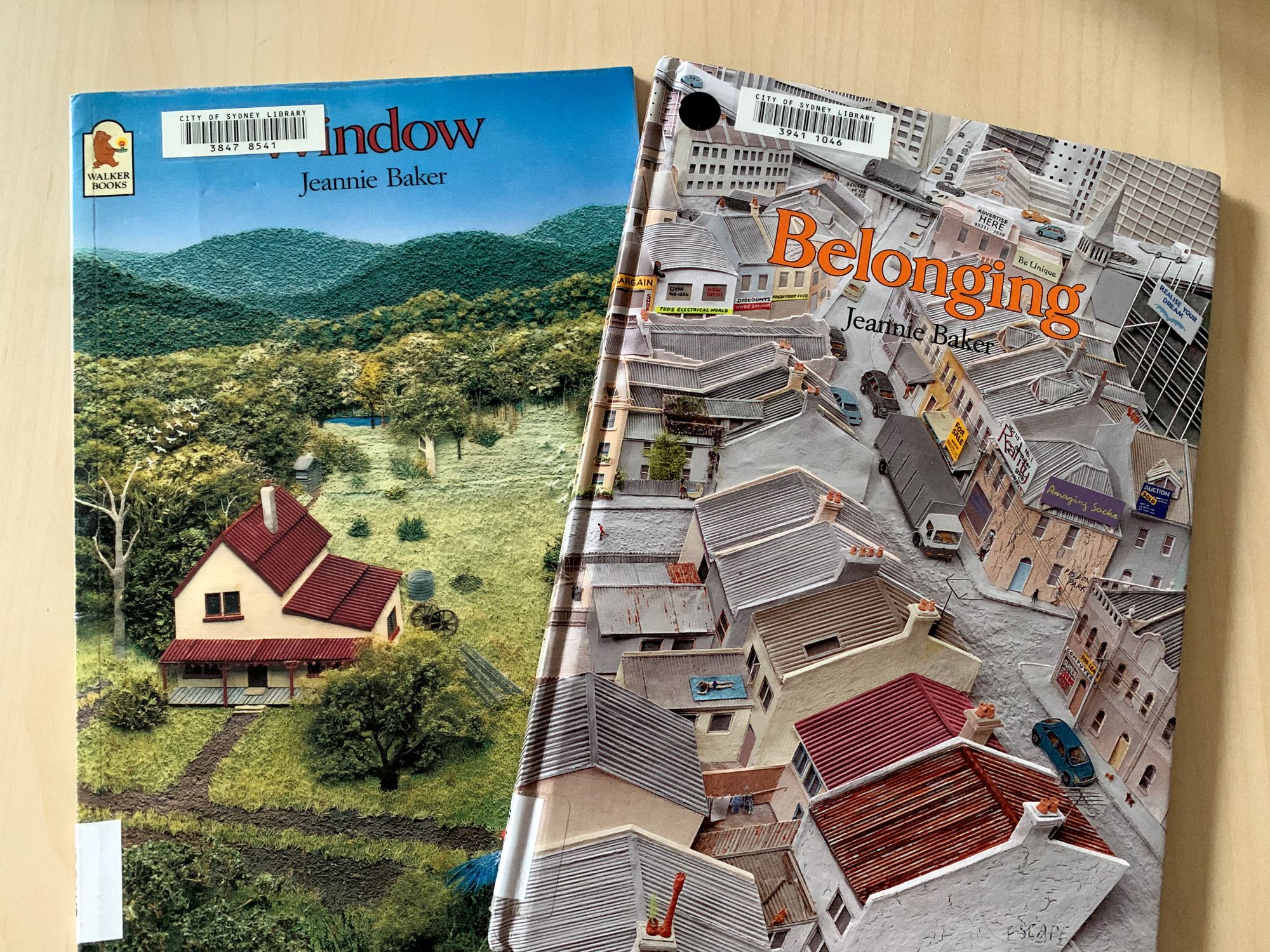 Two of her books I particularly like are Window (1991) and Belonging (2008). Both work using the same method and explore the same message. Without words, each illustration is a double spread of a view from a window and follows the life of a baby as they grow up through childhood and into a young adult. The scenes outside show the impact and change an environment goes through in a short period of time. Window shows the rapid development and removal of wilderness while Belonging shows communities working to reintroduce native plants and green spaces into their place.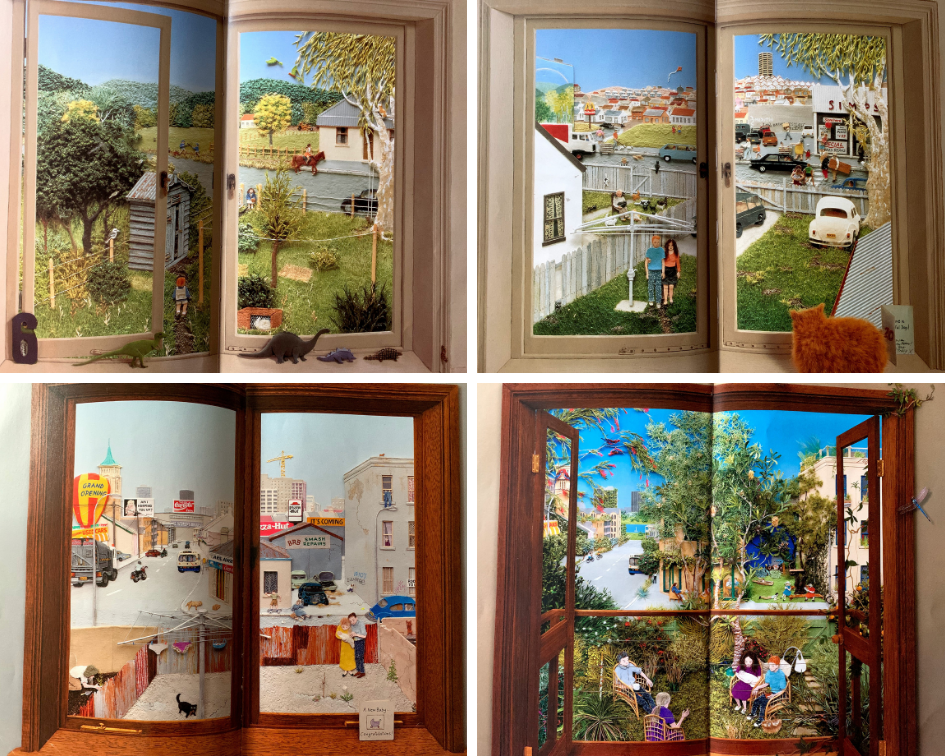 As I mentioned before When The Forest Meets the Sea is one of the picture books I strongly remember from my childhood. I was fascinated by the mangroves, and I remember (I was about eleven) visiting a park in Brisbane and pretending the tree roots were the mangroves of the Daintree. Baker's work impressed in me as a child a sense of wonder at the Australian landscape.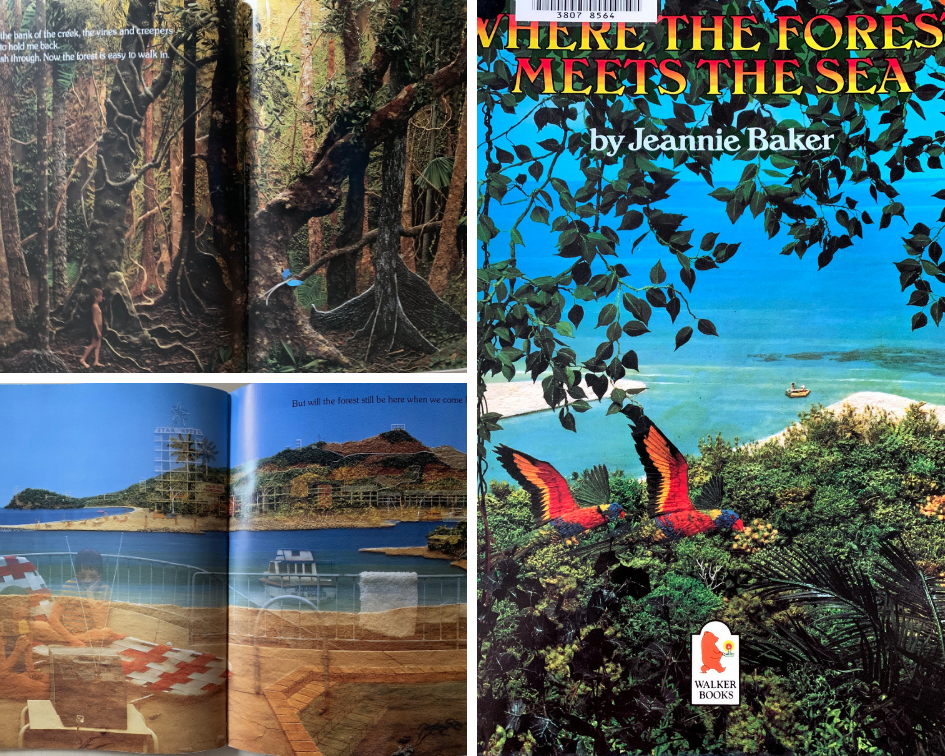 What makes Jeannie Baker's stories unique is the artwork. You could spend hours pouring over myriad details in each image, each tiny detail adding to the overall story. Her collages are intricate and inspiring. Her latest book Playing With Collage inspires and helps people of all ages play with and explore the medium of collage. She provides advice on tools, materials and inspiration. The book includes abstract collages she has created out of a wide range of materials, many of which are easy and accessible to children in their own home. Her message is to have fun and be imaginative.
If you're interested you might like to check out this recent episode of Gardening Australia, in which Jeannie Baker talks about her process and the messages she is trying to convey through her work (Thanks to Juliet for the recommendation). I also recommend checking out Jeannie Baker's website which includes some interesting posts on her work. Jeannie Baker is published by Walker Books Australia.
Playing with Collage is now available in Australia. It will be released on 4 July in the UK and 22 October in the US/Canada.
I am hosting a giveaway for Playing With Collage over on Instagram. Enter before the end of June to go in the running.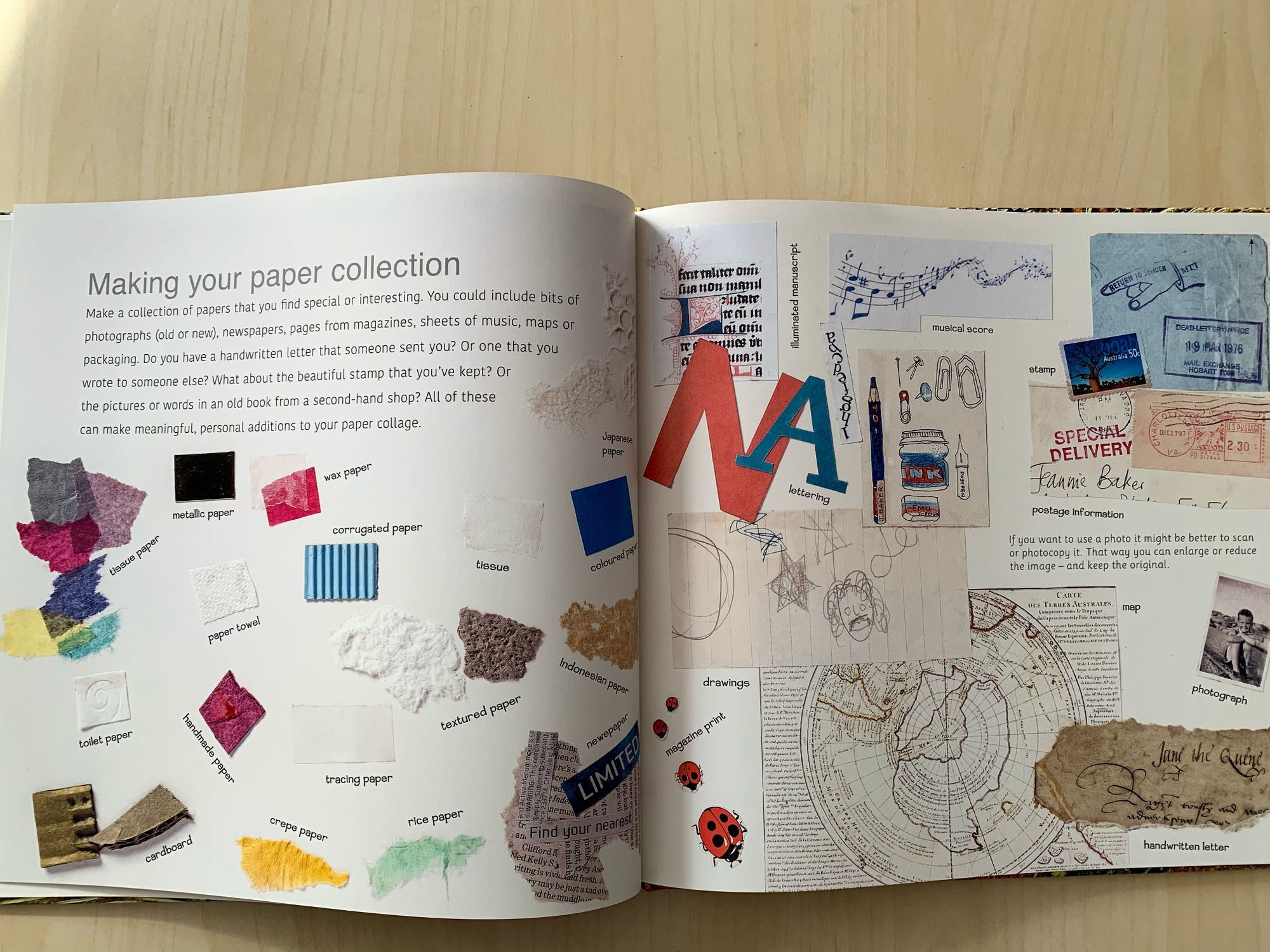 ---
Check out my post Five Favourite Australian Authors.