Sex and Psychopaths
This post takes 2 minutes to read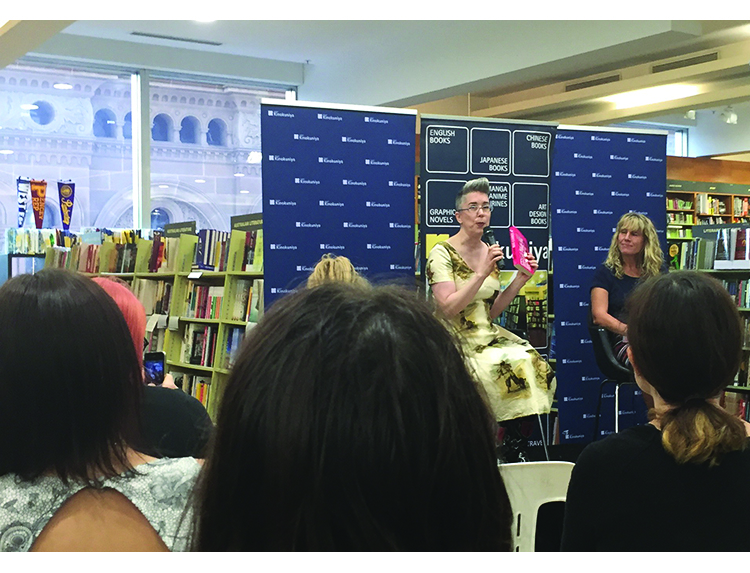 Last month my sister and I went to Kinokunyia for the book launch of both My Sister Rosa by Justine Larbalestier and of Summer Skin by Kristy Eagar. While I had not heard of Kristy Eagar before, I had seen some positive recommendations of Summer Skin, and filed the name away in my head for my (somewhat extensive) someday-TBR list. Justine Larbalestier, on the other hand, is one of my favourite Australian authors. I read her Madness and Magic trilogy in high school, but it wasn't until I read Liar and started following her on Twitter (and reading her blog) that I fell into complete fangirl. Her books keep getting better and better, and she has one of the most interesting and eclectic Twitter accounts that I have found. I have been looking forward to My Sister Rosa for a long time, so I was very excited to go to the launch.
My Sister Rosa
I really enjoyed it - full cast of interesting characters with differing perspectives and experiences. The plot twist that was expected and then the unexpected. I think the launch added significantly to my enjoyment of the book. Not only did it build my anticipation, but I noticed things they both said about the book as I was reading that made me appreciate those aspects more.
After reading it I keep thinking people are psychopaths.
Summer Skin
Listening to Justine and Kristy talk about Summer Skin totally sold me on it (honestly Justine's comments on rugby players and residential colleges is what got me - psychopaths the lot of them). I still haven't managed to pick it up - uni and starting The Colours of Madeleine got in the way - but I'm still keen and it is on the top of my TBR pile.
I figured I'd waited long enough to post this though, and waiting until I have time to pick it up is probably silly.