Small Spaces by Sarah Epstein
This post is only a minute to read
I recieved an advanced reader copy from Walker Books Australia, Small Spaces is out now.
Small Spaces is the remarkable debut novel of Australian author Sarah Epstein. It is incredibly well written, fast-paced and just the right amount of creepy. I speed through the story, imagining every possibly plot twist except for what actually happened.
It was a wonderful reading experience, and I think Small Spaces is a serious contender for best book of 2018.
Tash Carmody has been traumatised since childhood, when she witnessed her gruesome imaginary friend Sparrow lure young Mallory Fisher away from a carnival. At the time nobody believed Tash, and she has since come to accept that Sparrow wasn't real. Now fifteen and mute, Mallory's never spoken about the week she went missing.
As disturbing memories resurface, Tash starts to see Sparrow again. And she realises Mallory is the key to unlocking the truth about a dark secret connecting them. Does Sparrow exist after all? Or is Tash more dangerous to others than she thinks?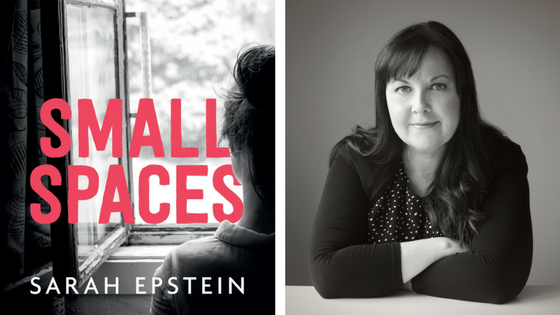 There isn't too much to say about Small Spaces without spoiling it, but here are a few key reasons that it's amazing:
Reading it was wholly absorbing, and after I finished I couldn't stop thinking about it.
Tash was a wonderful example of an unreliable narrator, her own self-doubt played against the strength of her memories was very powerful. It felt like anything could be true.
It does what YA does best to a genre, plays with it and uses it to explore the uncertainty of growing up and working out who you are.
I highly recommend picking up a copy. I really wish I could read it again for the first time.