Review: The Hate You Give - Angie Thomas
This post takes 2 minutes to read
There has been so much written about The Hate U Give by Angie Thomas I don't think I have much to add. It's a book with so much hype that it seemed almost impossible it could live up to it. I'm going to add my voice to the chorus of voices telling you it is possible.
Important, well-crafted and hard-hitting, this is a book everyone should read.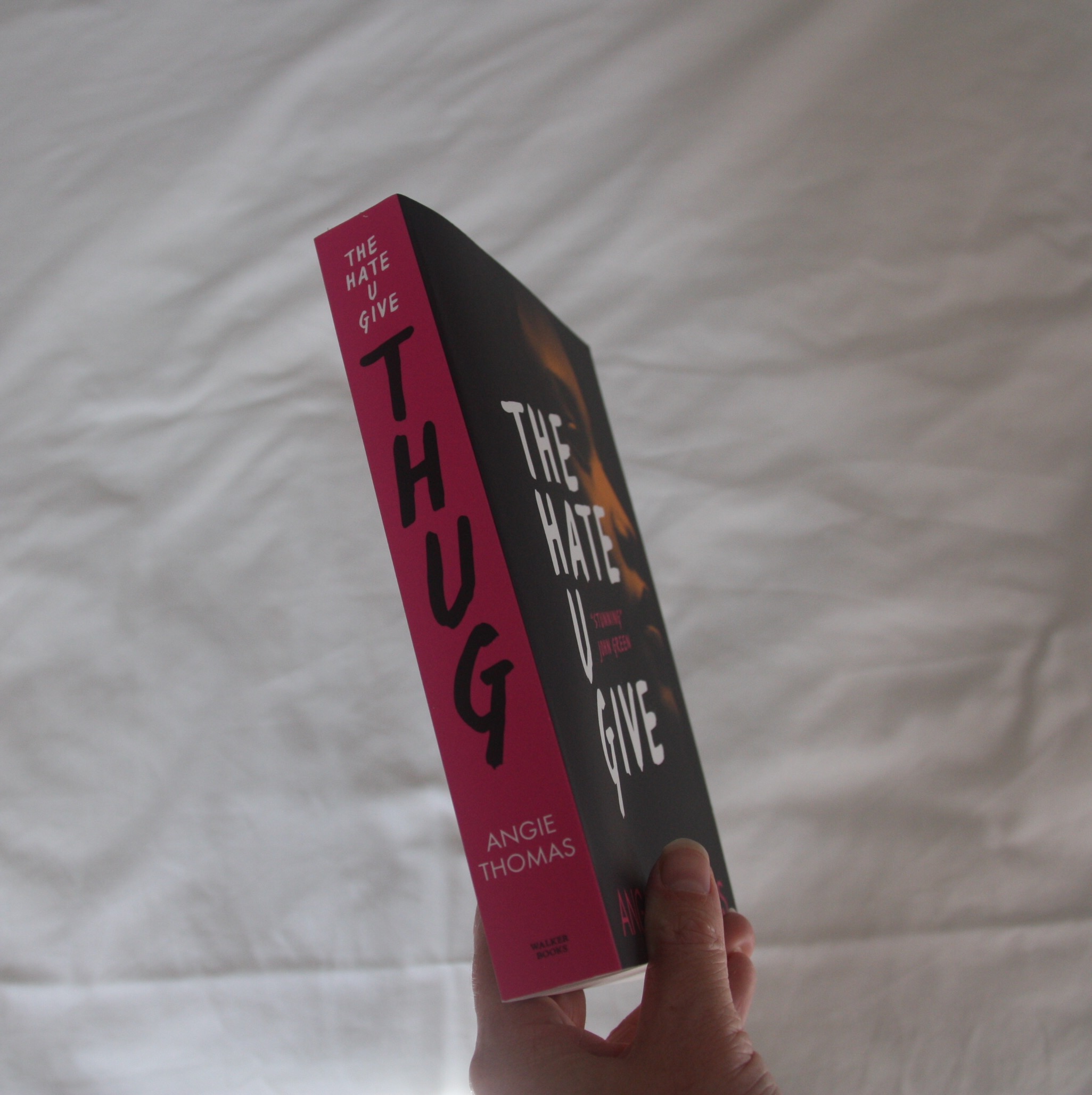 Thanks to a.reader for the photo
Starr Carter is a normal sixteen-year-old girl. Except that she's not, caught between two worlds - the poor neighbourhood her family has always lived in and the rich high school she attends in the suburbs - Starr has to navigate her identity with increasing difficulty.
When she is the only witness to the murder of her childhood best friend, an unarmed black boy shot by police, everything unravels.
The Hate U Give is rich with compelling and intertwining characters. Starr is such a teenager, and despite having little in common, I found her very easy to connect to. I loved the family relationships and the intricacy of high school friendships. The host of secondary characters were anything but two-dimensional, each with their own complexities, motivations and histories.
I was glued to the story, pulled in by the immersive detail of life in Garden Heights, by Starr' growth and the complex changing relationships. At the same time, I didn't want to keep reading. I knew that painful things would keep happening, and at some points it was hard to keep going.
Though the outcome of the story was tragically obvious (because of how the world is, not because of a failure of story-telling) there was still hope that somehow this would be different. I think this feeling the story created was really vital to the book's impact on me.
This is an important book, providing an incredibly timely story that pulls on the issues that African Americans have been facing forever, but have come to the attention of a broader, global, population since the #BlackLivesMatter movement took off. While this is an issue I've been aware of for a while and worked to understand, it is still an experience I can't speak to. I'm grateful I can now point to The Hate You Give. Though in its parts it wasn't anything I hadn't read online, as a story it added to the depth of my understanding in ways I still haven't quite quantified.
Despite the importance of this novel, it is also simply a good story that is well-written. I found Thomas' writing style incredibly refreshing, it's clear and yet full of emotion. I've read a number exceptionally good books this year, but The Hate U Give is a top contender for my book of the year.