July Wrap Up
This post takes 2 minutes to read
Somehow July is done already.
Is part of getting older having the constant feeling of where did the year go lingering in the back of your mind? Sometimes this feeling leaves me a little frantic, like everything is slightly out of control. I don't like it, but I am learning to work through it. I like to think I am getting better at coping.
Despite all this, and the fact most of July was just regular old days, overall I have had a great month. At the beginning of July I went to Comic Conversations at my local library. This was a wonderful experience, I went to a fascinating panel about digital comics, it went way over time and so many interesting things were discussed. I'm particularly excited about the Ashfield Library's Comics Plus digital borrowing platform.
This month I read so many books, which was a really encouraging and soul soothing endeavour. You can read about my experience of BookTube-a-Thon and 24in48 here.
I also went to Canberra for the last four days of July. Although family can be a little stressful, I love seeing my little sisters, they're so enthusiastic and great fun to hang out with. I also got to be there for my dad's birthday, which doesn't happen often.
The reason I went to Canberra is because my mum got my sister and I tickets to Bangarra's latest tour. It was incredible.
Bangarra Dance Theatre is an amazing dance company run by Indigenous Australians. Their performance was unlike anything I've experienced. Professional dancers are so incredibly impressive. I really don't know what else to say about it except that if you ever get a chance to see them, you really should.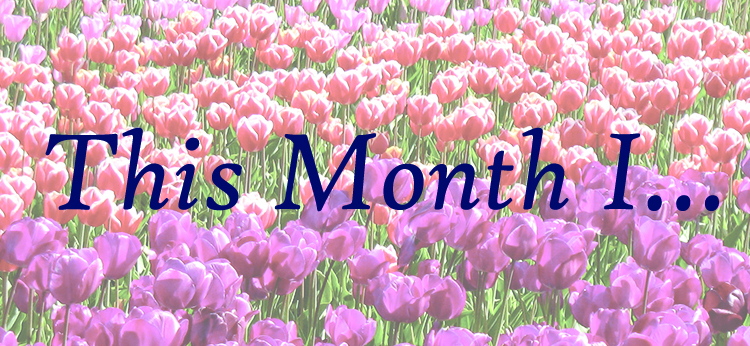 read:
The Princess in Black and the Perfect Princess Party - Shannon Hale, Dean Hale and LeUyen Pham
The Bay of Sighs - Nora Roberts
A Place Like This - Steven Herrick
Newt's Emerald - Garath Nix
All My Friends Are Characters - Emma Wilkins
Remembered By Heart - Sally Morgan (ed.)
The Raven King - Maggie Stiefvater
Lady Susan - Jane Austen
The Old Nurse's Story - Elizabeth Gaskell
Woman Most Missed - Thomas Hardy
The Book of Tea - Kakuzo Okakura
Five Bells - Gail Jones
Summer Days & Summer Nights - Stephanie Perkins (ed.)
The Communist Manifesto - Karl Max and Friedrich Engels
Love, Loss, and What We Ate - Padma Lakshmi (audio)
comics
Captain Marvel and the Carol Corps - Kelly Sue DeConnick, Kelly Thompson and David López
A-Force vol. 0: Warzone - G. Willow Wilson, Marguerite Bennett and Jorge Molina
A-Force vol. 1: Hypertime - G. Willow Wilson and Jorge Molina
Hawkeye vol. 2: Little Hits - Matt Fraction and David Aja
Hawkeye vol. 3: L.A. Woman - Matt Fraction and David Aja
Lumberjanes vol. 3: A Terrible Plan - Noelle Stevenson and Shannon Watters
Saga vol. 4 - Brian K. Vaughn and Fiona Staples
Spider-Woman vol. 1 Dennis Hopless and Greg Land
Amulet 4: The Last Council - Kazu Kibuishi
Amulet 5: Prince of Elves - Kazu Kibuishi
Batgirl: The Greatest Stories Ever Told
Civil War - FCBD and One-Punch Man - FCBD
liedekijn - ACT Comics Meet
Brigand's Tale #1 and #2 - Daniel Tribe
Loli-Pop #1-4 - Regina Akora
watched:
Water Guns by Todrick Hall feat. Jordin Sparks
Inside Out
Sense and Sensibility (2008 mini series)
listened:
went:
Comic Conversations
Bangarra