Six Random Books You Should Read
This post takes 4 minutes to read
Reading is important to many people, it can be a stress reliever, an escape and a comfort. I personally am finding it a little hard to know which books on my ridiculously large TBR pile to pick up. Making decisions is hard when your brain is all freaked out about a global pandemic.
This post was going to be about some of my favourite reads of 2019. I started it in January, got about a third of the way through and it just didn't get finished. I've decided to post what I did get up to as a bit of a random recommendations to help you narrow down that decision making. I've written a few comments but mostly this is just a "hey here's the synopsis of some books I love, maybe give one a try" kind of post.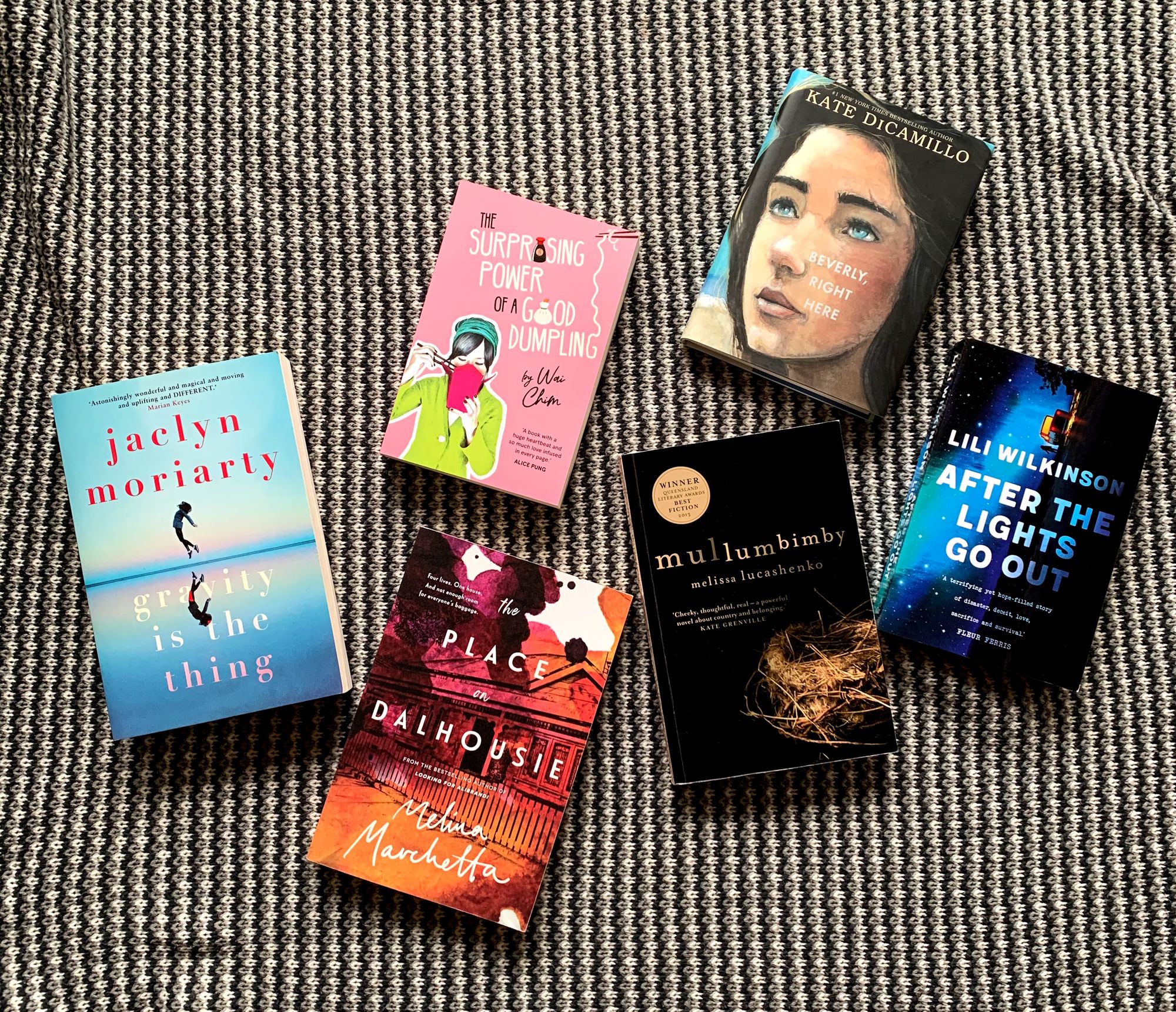 Mullumbimby - Melissa Lucashenko (UQP)
When Jo Breen uses her divorce settlement to buy a neglected property in the Byron Bay hinterland, she is hoping for a tree change, and a blossoming connection to the land of her Aboriginal ancestors. What she discovers instead is sharp dissent from her teenage daughter, trouble brewing from unimpressed white neighbours and a looming Native Title war between the local Bundjalung families. When Jo unexpectedly finds love on one side of the Native Title divide she quickly learns that living on country is only part of the recipe for the Good Life.
Mullumbimby was probably my favourite book of 2019. Melissa Lukashenko is an incredible writer. If you've not read her you should. Her work is everything I want in Australian literature and I feel very unable to articulate how excellent this book was. Intensely funny and heartbreaking and beautiful and real.
You can buy it here.
---

Seventeen-year-old Pru Palmer lives with her twin sisters, Grace and Blythe, and their father, Rick, on the outskirts of an isolated mining community. The Palmers are doomsday preppers. They have a bunker filled with non-perishable food and a year's worth of water.

One day while Rick is at the mine, the power goes out. At the Palmer's house, and in the town. All communication is cut. No one knows why. It doesn't take long for everything to unravel. In town, supplies run out and people get desperate. The sisters decide to keep their bunker a secret. The world is different; the rules are different. Survival is everything, and family comes first.
This is very excellent #loveozya. The male dominated space of survivist preppers is totally disrupted by teen girls. What's not to love?
You can buy it here.
---
Abigail Sorensen has spent her life trying to unwrap the events of 1990. It was the year she started receiving random chapters from a self-help book called The Guidebook in the post. It was also the year Robert, her brother, disappeared on the eve of her sixteenth birthday. She believes the absurdity of The Guidebook and the mystery of her brother's disappearance must be connected.
Now thirty-five, owner of The Happiness Café and mother of four-year-old Oscar, Abigail has been invited to learn the truth behind The Guidebook at an all-expenses-paid retreat. What she finds will be unexpected, life-affirming, and heartbreaking.
If you know me at all you will probably have been told to read Jaclyn Moriarty. I love her and this book is excellent.
I wrote a whole review here. You can buy here.
---
When Rosie Gennaro first meets Jimmy Hailler, she has walked away from life in Sydney, leaving behind the place on Dalhousie that her father, Seb, painstakingly rebuilt for his family but never saw completed. Two years later, Rosie returns to the house and living there is Martha, whom Seb Gennaro married less than a year after the death of Rosie's mother. Martha is struggling to fulfil Seb's dream, while Rosie is coming to terms with new responsibilities. And so begins a stand-off between two women who refuse to move out of the home they both lay claim to.
As the battle lines are drawn, Jimmy Hailler re-enters Rosie's life. Having always watched other families from the perimeters, he's now grappling, heartbreakingly, with forming one of his own . . .
Ditto Melina Marchetta. I really need to do a full review because I have feelings.
You can find options to buy it here.
---
Beverly Tapinski has run away from home plenty of times, but that was when she was just a kid. By now, she figures, it's not running away ... it's leaving. Determined to make it on her own, Beverly finds a job and a place to live and tries to forget about her dog, Buddy, now buried underneath the orange trees back home; her friend Raymie, whom she left without a word; and her mum, Rhonda, who has never cared about anyone but herself. Beverly doesn't want to depend on anyone, and she definitely doesn't want anyone to depend on her. But despite her best efforts, she can't help forming connections with the people around her – and, gradually, she learns to see herself through their eyes.
If anything will be the soothing reading experience we all need right now, it'll be a Kate DiCamillo book. In particular the Three Rancheros series, Raymie Nightingale, Louisiana's Way Home and Beverly, Right Here.
My review is here and you can buy it here. (I did received a copy of this book from the publisher).
---
Anna Chiu has her hands pretty full looking after her brother and sister and helping out at her dad's restaurant, all while her mum stays in bed. Dad's new delivery boy, Rory, is a welcome distraction and even though she knows that things aren't right at home, she's starting to feel like she could just be a normal teen.

But when Mum finally gets out of bed, things go from bad to worse. And as Mum's condition worsens, Anna and her family question everything they understand about themselves and each other.
This is a really beautiful book, exploring family, mental health, racism and so much complexity about growing up in Australia. Also, so many dumplings. You will be hungry the entire time you are reading it.
My review is here and you can buy it here.
---
You can also check out if your local bookshop is open to orders here.